Expression of Interest for Potential F&B Operator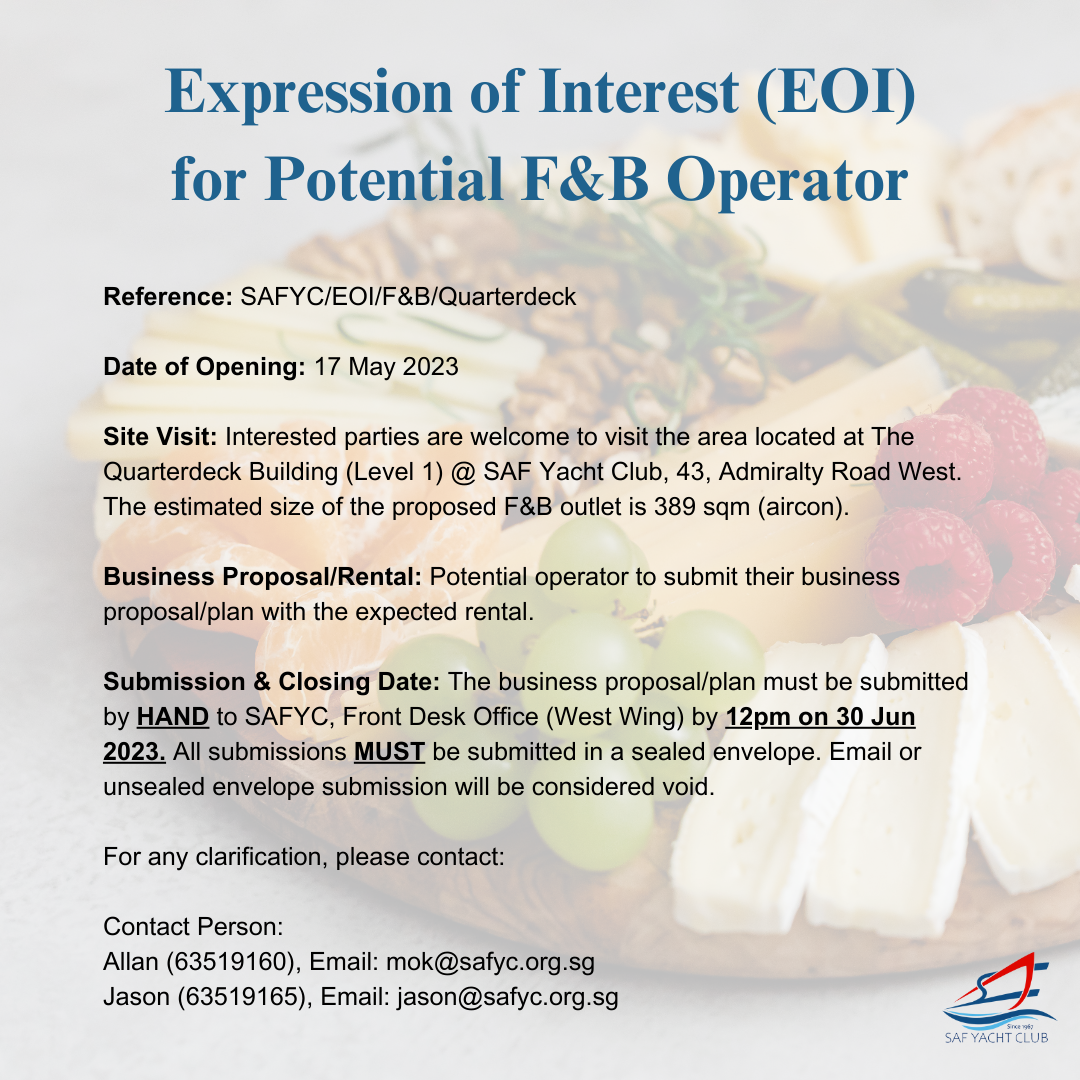 Interested in becoming a potential F&B Operator in our club? Read on to find out more!
Expression of Interest (EOI) for Potential F&B Operator
Reference: SAFYC/EOI/F&B/Quarterdeck
Date of Opening: 17 May 2023
Site Visit: Interested parties are welcome to visit the area located at The Quarterdeck Building (Level 1) @ SAF Yacht Club, 43, Admiralty Road West. The estimated size of the proposed F&B outlet is 389 sqm (aircon).
Business Proposal/Rental: Potential operator to submit their business proposal/plan with the expected rental.
Submission & Closing Date: The business proposal/plan must be submitted by HAND to SAFYC, Front Desk Office (West Wing) by 12pm on 30 Jun 2023. All submissions MUST be submitted in a sealed envelope. Email or unsealed envelope submission will be considered void.
For any clarification, please contact:
Contact Person:
Allan (63519160), Email: mok@safyc.org.sg
Jason (63519165), Email: jason@safyc.org.sg