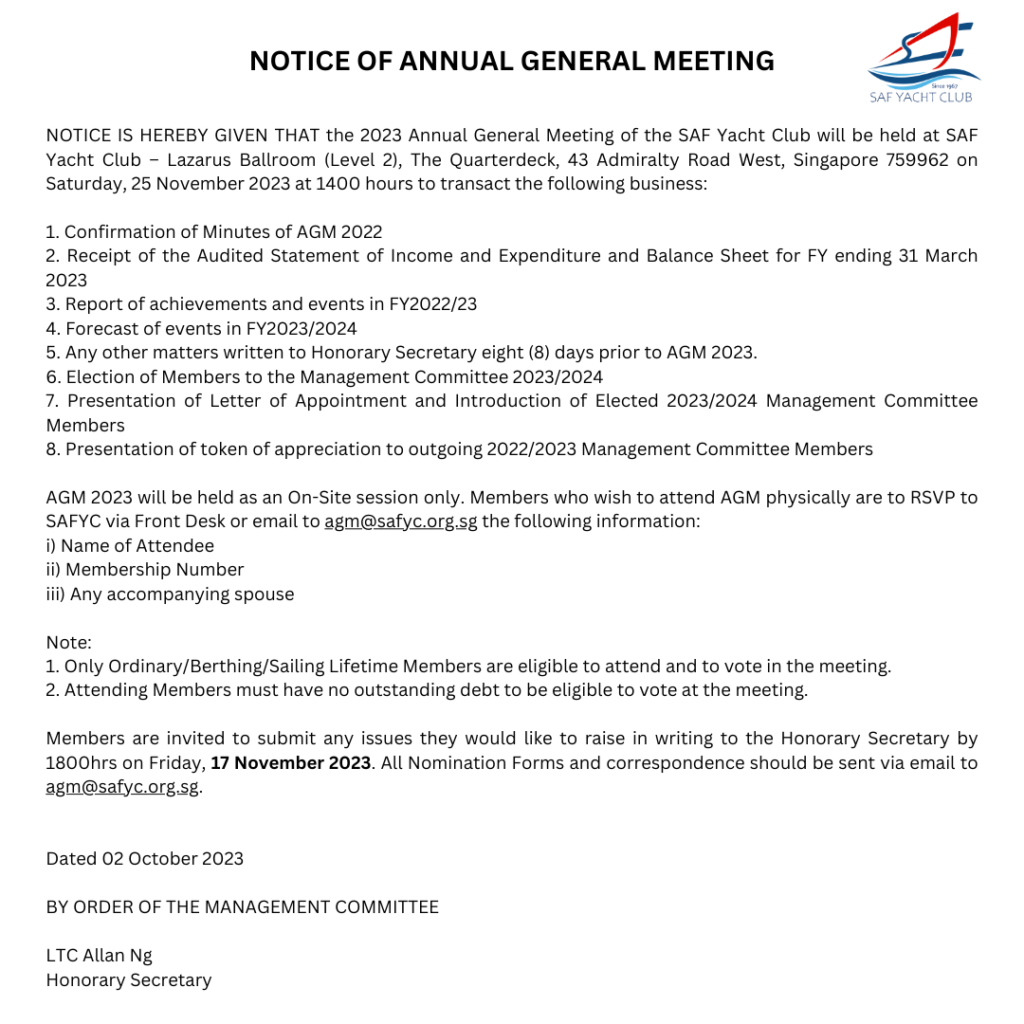 AGM 2023, 25 November 2023
Members, please note the above details for the upcoming AGM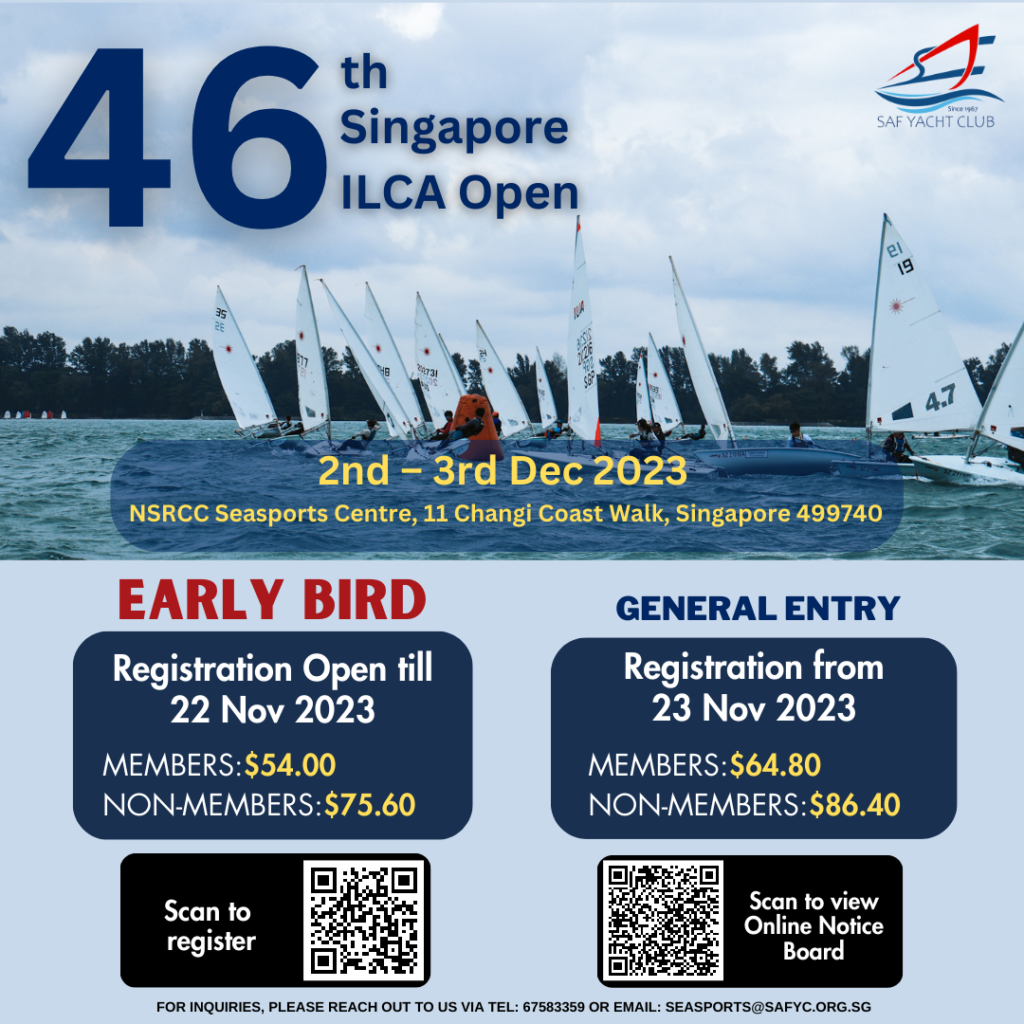 46th Singapore ILCA Open
Early Bird Registrations for the 46th Singapore ILCA Open are now open!
Scan the QR codes in the post for registrations and to visit the Online Notice Board.
For any inquiries, please reach out to us via Tel: 67583359 or Email: seasports@safyc.org.sg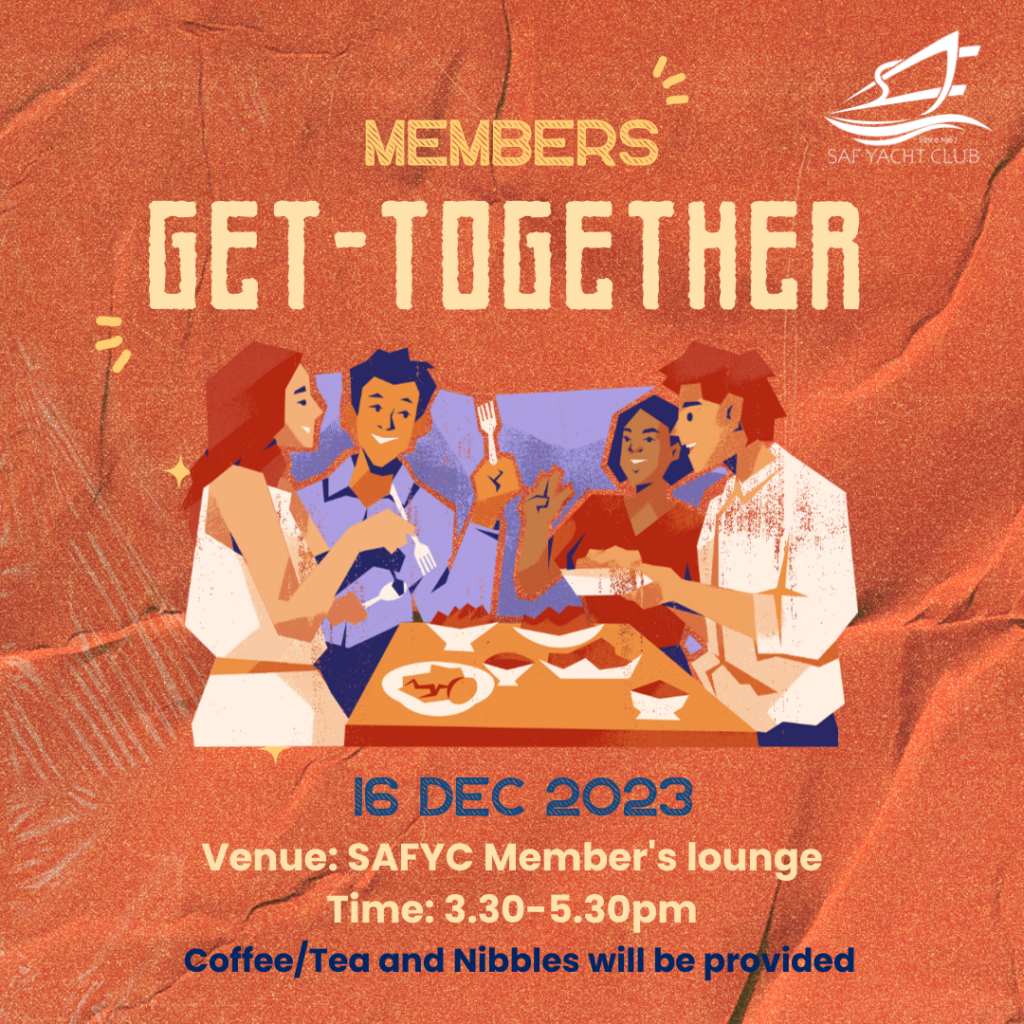 Members Get-Together, 16 December 2023
Mark your calendars!
The next Members Get-Together will be on 16 December 2023
Come join us for a day of fun and family by the sea!