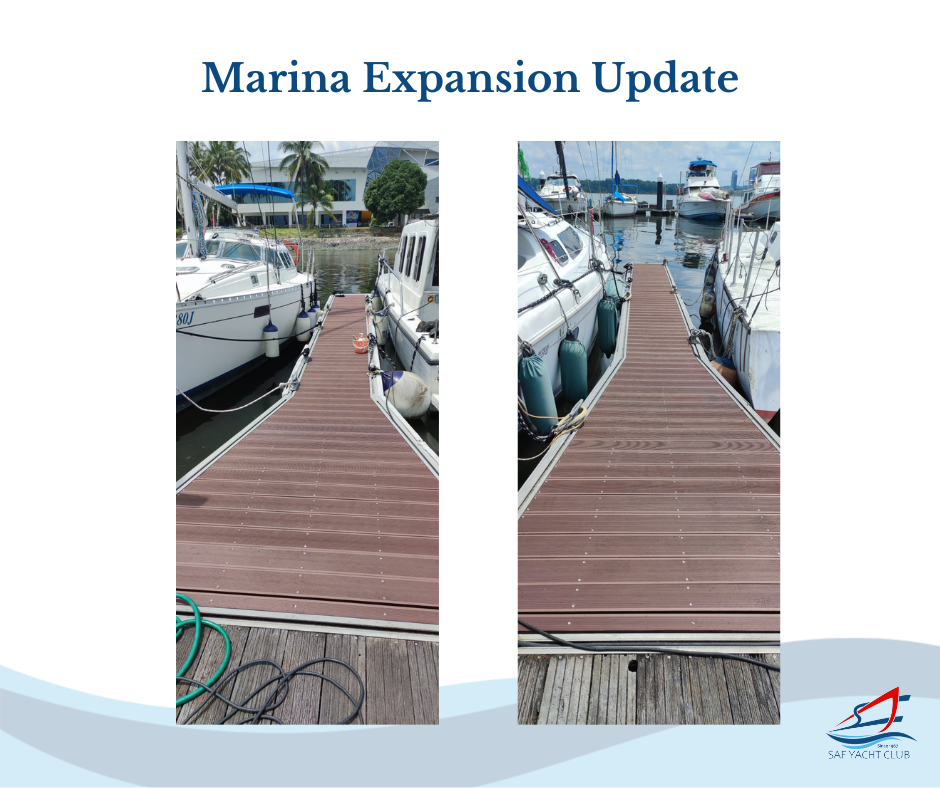 As part of the Marina expansion works, Marina Technology Construction P/L (MTC), the appointed pontoon builder had completed the replacement of all fingers decks at Pier 1, and the replacement of fingers at Pier 2 is in progress. Subjected to final approval from the authorities, piling will commence with the installation/extension of the additional fingers/pontoons along Pier 2.
Meantime, modification works to the new fingers are also in progress. More updates will be provided.
Share This Story, Choose Your Platform!