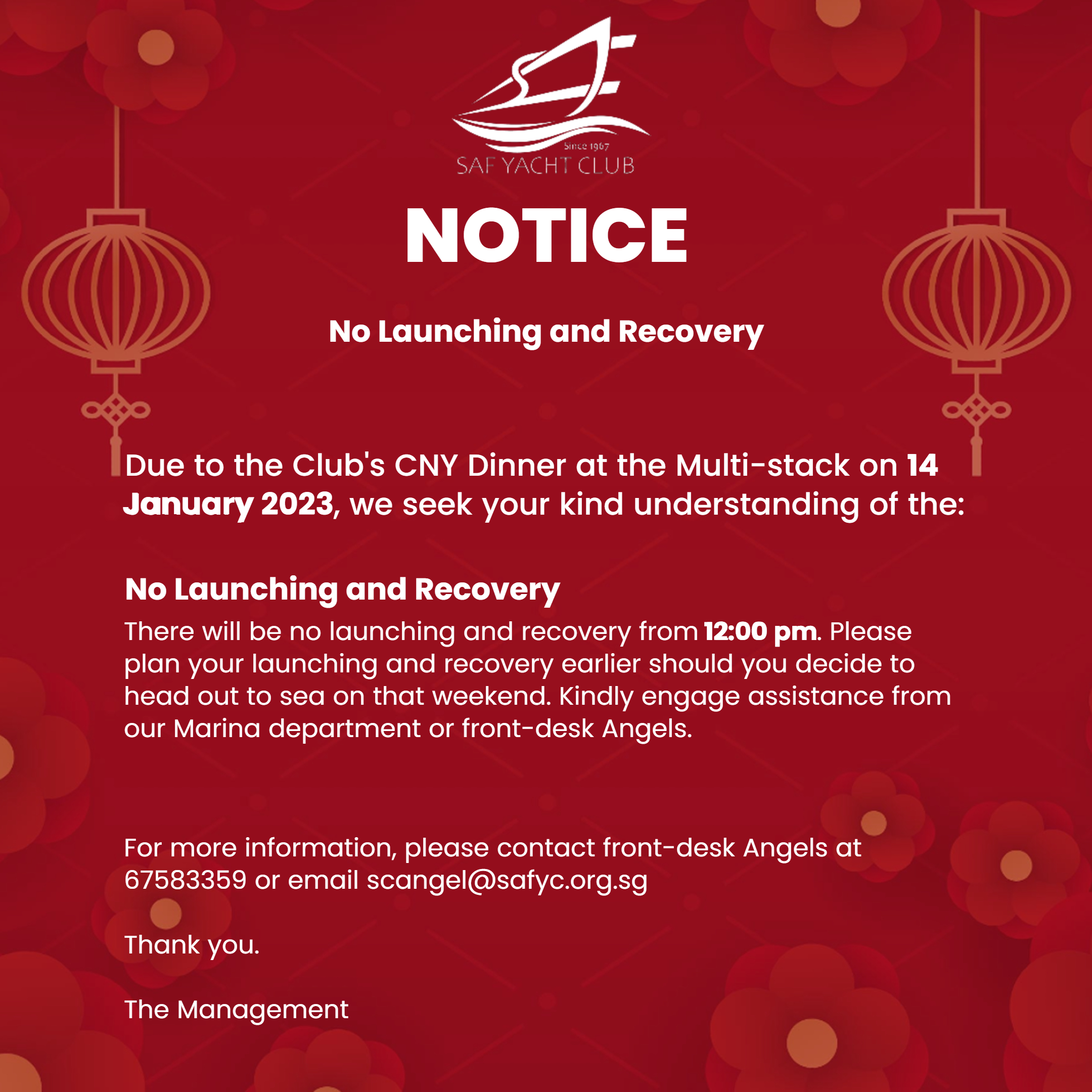 Please kindly take note:
Due to the Club's Chinese New Year Dinner at the Multi-stack on 14 January 2023, we seek your kind understanding of the No Launching and Recovery.
There will be no launching and recovery from 12:00 pm. Please plan your launching and recovery earlier should you decide to head out to sea on that weekend. Kindly engage assistance from our Marina department or front-desk Angels.
For more information, please contact front-desk Angels at 67583359 or email scangel@safyc.org.sg
Share This Story, Choose Your Platform!